PewDiePie Minecraft skin
11.449 views
1.510 downloads
Category: People

Creator: Danori
Famous Swedish YouTuber, who makes video commentary of games. He is most known for his Let's Play videos of the horror and action video game genres. His real name is Felix Arvid Ulf Kjellberg. In August 2013 he became the most subscribed channel on YouTube.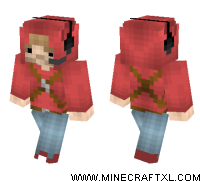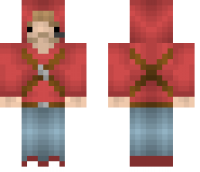 How to install PewDiePie skin
Download the skin.

Go to Minecraft.net and log in.

On the top menu, click on "Profile" (or click here).

Upload your skin under "Change how you look in Minecraft".

Go play Minecraft with your new skin.
Download
Newest skins