Red Panda Minecraft skin
31.810 views
3.848 downloads
Category: Other

Creator: Roobus
A red panda, not to be mistaken with the giant panda is a small arboreal mammal native to the eastern Himalayas and southwestern China. It has been classified as vulnerable by IUCN as its wild population is estimated at less than 10,000 mature individuals.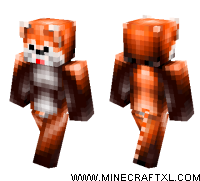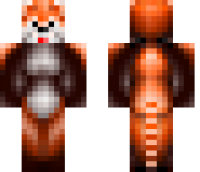 How to install Red Panda skin
Download the skin.

Go to Minecraft.net and log in.

On the top menu, click on "Profile" (or click here).

Upload your skin under "Change how you look in Minecraft".

Go play Minecraft with your new skin.
Download
Newest skins