Sasuke Uchiha Minecraft skin
35.290 views
13.577 downloads
Category: TV

One of the main characters of the Naruto series. Sasuke will do everything in his power to get revenge on his brother after he killed the whole Uchiha clan.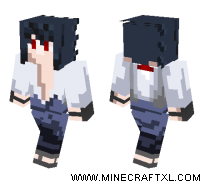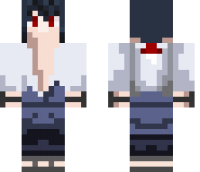 How to install Sasuke Uchiha skin
Download the skin.

Go to Minecraft.net and log in.

On the top menu, click on "Profile" (or click here).

Upload your skin under "Change how you look in Minecraft".

Go play Minecraft with your new skin.
Download
Newest skins