Sherlock Holmes Minecraft skin
12.592 views
2.004 downloads
Category: People

Creator: Jhent
Sherlock Holmes is a fictional master detective. A London-based "consulting detective" whose abilities border on the fantastic. Holmes is famous for his astute logical reasoning, his ability to adopt almost any disguise, and his use of forensic science skills to solve many difficult cases.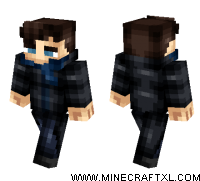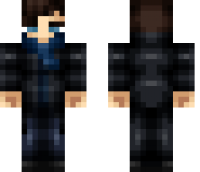 How to install Sherlock Holmes skin
Download the skin.

Go to Minecraft.net and log in.

On the top menu, click on "Profile" (or click here).

Upload your skin under "Change how you look in Minecraft".

Go play Minecraft with your new skin.
Download
Newest skins