Spiderman Minecraft skin
33.922 views
11.478 downloads
Category: Movies

Also known as Peter Parker, he is a Marvel comic book superhero. In the comics, Spider-Man is often referred to as Spidey, web-slinger, wall-crawler or web-head. There has been made several movies about him, including The Amazing Spiderman.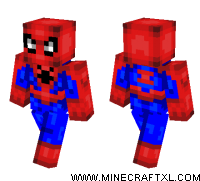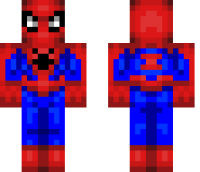 How to install Spiderman skin
Download the skin.

Go to Minecraft.net and log in.

On the top menu, click on "Profile" (or click here).

Upload your skin under "Change how you look in Minecraft".

Go play Minecraft with your new skin.
Download
Newest skins