Taz Minecraft skin
46.639 views
10.051 downloads
Category: TV

The Tasmanian Devil, often referred to as Taz, is an animated cartoon character featured in the Warner Bros. Looney Tunes and Merrie Melodies. He is generally portrayed as a ferocious albeit dim-witted omnivore with a notoriously short temper and little patience. He will eat anything and everything, with an appetite that seems to never end.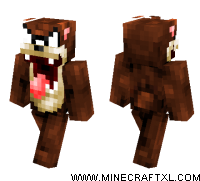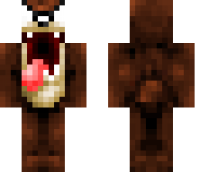 How to install Taz skin
Download the skin.

Go to Minecraft.net and log in.

On the top menu, click on "Profile" (or click here).

Upload your skin under "Change how you look in Minecraft".

Go play Minecraft with your new skin.
Download
Newest skins