Templar Knight Minecraft skin
12.447 views
2.890 downloads
Category: Fantasy

Creator: Dcorona
The Knights Templar were the elite fighting force of their day, highly trained, well-equipped and highly motivated. This skin features a templar knight with a red cross and chainmail armor.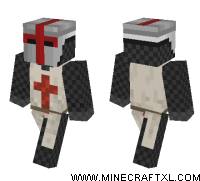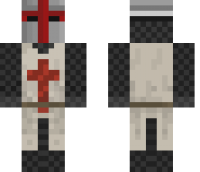 How to install Templar Knight skin
Download the skin.

Go to Minecraft.net and log in.

On the top menu, click on "Profile" (or click here).

Upload your skin under "Change how you look in Minecraft".

Go play Minecraft with your new skin.
Download
Newest skins