TF2 Engineer Minecraft skin
8.103 views
814 downloads
Category: Games

Creator: Leostereo
Dell Conagher, the engineer from Valves game Team Fortress 2. The Engineer is a amiable Texan with an interest in all mechanical things. He specializes in constructing and maintaining buildings that provide support to his team, rather than fighting at the front line.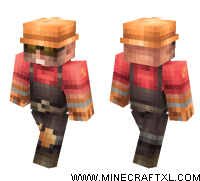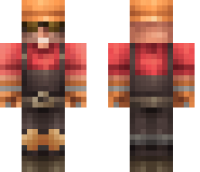 How to install TF2 Engineer skin
Download the skin.

Go to Minecraft.net and log in.

On the top menu, click on "Profile" (or click here).

Upload your skin under "Change how you look in Minecraft".

Go play Minecraft with your new skin.
Download
Newest skins