TF2 Pyro Minecraft skin
8.637 views
1.057 downloads
Category: Games

The pyro from the Valves game Team Fortress 2. The Pyro is a mumbling pyromaniac of indeterminate origin who has a burning fondness for all things fire related.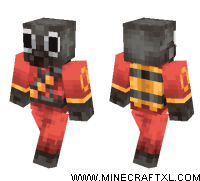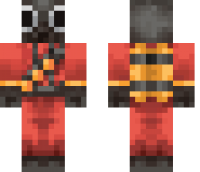 How to install TF2 Pyro skin
Download the skin.

Go to Minecraft.net and log in.

On the top menu, click on "Profile" (or click here).

Upload your skin under "Change how you look in Minecraft".

Go play Minecraft with your new skin.
Download
Newest skins