TF2 Scout Minecraft skin
12.610 views
2.791 downloads
Category: Games

A fast-running and fast-talking kid from Boston with a preference for baseball and grievous bodily harm, the TF2 Scout flies like a butterfly and stings like a bat to the face. This skin features the red teams Scout from the game Team Fortress 2 by Valve.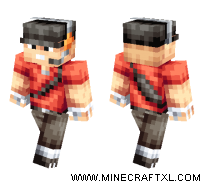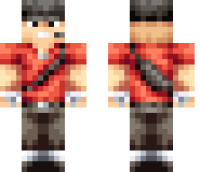 How to install TF2 Scout skin
Download the skin.

Go to Minecraft.net and log in.

On the top menu, click on "Profile" (or click here).

Upload your skin under "Change how you look in Minecraft".

Go play Minecraft with your new skin.
Download
Newest skins