T-Rex Minecraft skin
28.519 views
3.013 downloads
Category: Fantasy

Creator: Kefka
Tyrannosaurus Rex or T-Rex is one of the most well known dinosaurs. Tyrannosaurus was a bipedal carnivore with a massive skull balanced by a long, heavy tail. Relative to its large and powerful hind limbs, Tyrannosaurus fore limbs were short but unusually powerful for their size and had two clawed digits.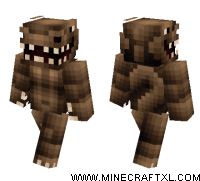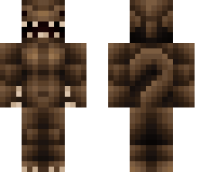 How to install T-Rex skin
Download the skin.

Go to Minecraft.net and log in.

On the top menu, click on "Profile" (or click here).

Upload your skin under "Change how you look in Minecraft".

Go play Minecraft with your new skin.
Download
Newest skins