Wolverine Minecraft skin
12.396 views
3.814 downloads
Category: Movies

Creator: LilFella
Wolverine is a comic book superhero, who has the features of a wolf with big claws. Wolverine is also famous in the movies, where he is the star of his own movie. He is also a big part of the X-Men movies. Wolverine is also known as Logan.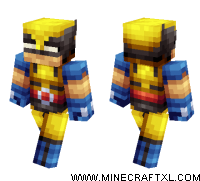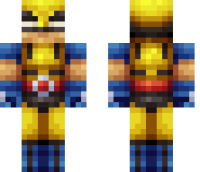 How to install Wolverine skin
Download the skin.

Go to Minecraft.net and log in.

On the top menu, click on "Profile" (or click here).

Upload your skin under "Change how you look in Minecraft".

Go play Minecraft with your new skin.
Download
Newest skins