Zombie HD Minecraft skin
16.431 views
4.734 downloads
Category: Mobs

Creator: Neon_productions
HD skin version of the Minecraft Zombie mob. This skin looks like the zombie from the original Minecraft texture pack, but this version is shaded so it looks like it has more detail.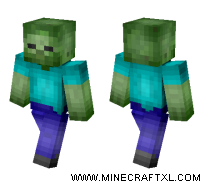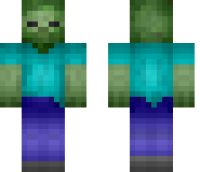 How to install Zombie HD skin
Download the skin.

Go to Minecraft.net and log in.

On the top menu, click on "Profile" (or click here).

Upload your skin under "Change how you look in Minecraft".

Go play Minecraft with your new skin.
Download
Newest skins