There are so many Minecraft skins out there, so it can be a jungle to find the best. Here we have tried to make a top 10 of all the best Minecraft skins at the moment.  We rate from three different factors, when we try to find the best skins:
Looks: Does the skin looks good ?
Popularity: Is it a popular skin (number of downloads/views) ?
Quality of the skin.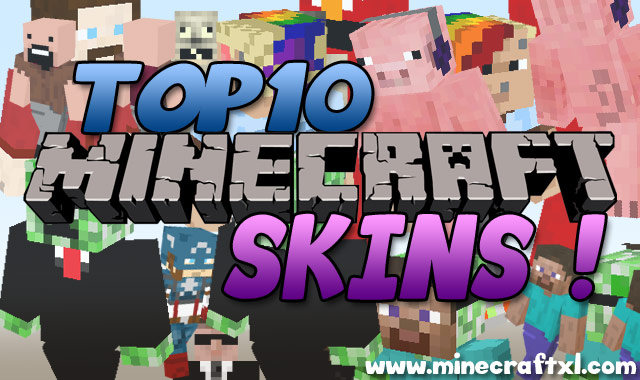 1. Herobrine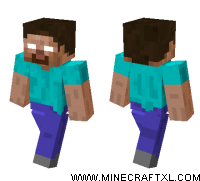 This is one of the most popular skin on Minecraft XL. Not much has changed compared to the default skin, but that's what makes this skin creepy. Most Minecrafters knows the legendary tale of Herobrine – Notch lost brother, who suddenly appeared in Minecraft. Most people think this is bulls**t, but you can really creep out your friends with this skin.
2. Psy (Gangnam Style) skin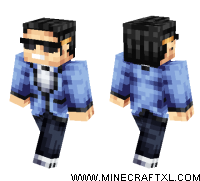 Another very popular skin is Psy. Psy is the creator and singer behind the very famous song Gangnam style. Maybe it's because of the Youtube fame, that this skin is also so popular. Besides being popular, this skin also looks very cool. The quality is "HD", with shadows that gives the skin some kind of 3D look.
3. Cute Blond Girl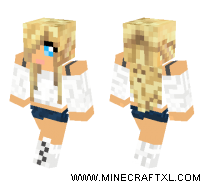 Now something for the girls that plays Minecraft. This skin looks like a cute blond girl with big blue eyes, kind of like the popular Japanese manga characters. Again with a little shadows on the clothes.
4. Teenager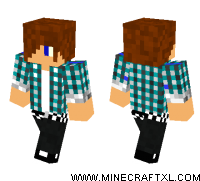 Just a plain normal teenager with long hair and a striped shirt. Nothing fancy here, and that's why we like it. Some times it's funny to running around looking like Batman, other times you just want to look like a normal guy while playing with your friends, and this skin is great for that purpose.
5. Captain America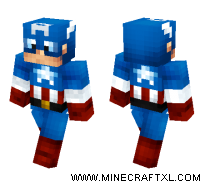 As mentioned above, sometimes it's funny to run around playing superheroes, while building stuff in Minecraft. One of our favorite superhero skins is Captain America. We have two versions, we like the second best but you can find link for both of them.
Download Captain America skin, download the second version
6. Trollface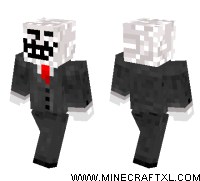 Sometimes you just want to Troll your friends, then what is better than the original Trollface made into a Minecraft skins, complete in a nice suit. Let the trolling begin ! Trolololo!
7. 3D Glasses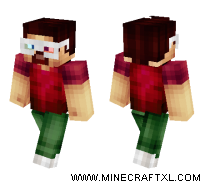 This skin is just awesome and we can't really tell why. Maybe it should have been ranked higher in our top 10, maybe it shouldn't even have gotten here. Anyway, it looks good in our opinion and it's very well made. It's cool how you can see the different colors in the glasses.
8. Minion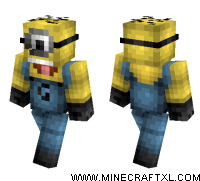 Minions is the small workers from the movie Despicable Me. They have become very popular on the internet starring different videos and they also fit very well as a Minecraft skin.
9. The Hulk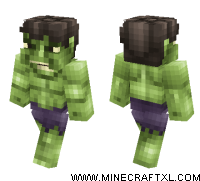 Another superhero skin, this time the incredible hulk. This skin is so well made that we had to put it in the top 10.
10. Creeper In Disguise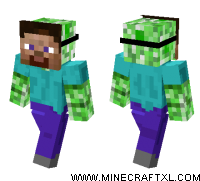 This creeper wearing a Steve mask is just funny. We wanted a creeper skin on the list, but we likes this skin more.
Download Creeper in disguise skin
Extra – Assassins Creed Girl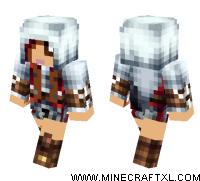 This was a top 10 list, so we could not make a number 11, instead we made this "extra" bonus skin for you, as we wanted one more girl skin on the list. Gamers will know this one, as it is the girl from the popular game Assassins Creed.
Download Assassins Creed girl skin
Enjoy !
Well that's it – what do you think? Do you agree with our list, or is there any skins we are missing? If so, you are welcome to leave a comment below.
If you would like to check out other superhero/creeper/steve/girly/game related/etc. skins, then check out all our Minecraft skins.
Related Articles